Jury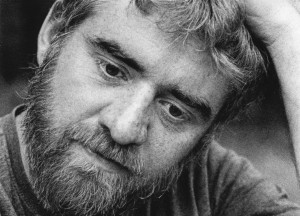 Paolo Cognetti
Paolo Cognetti (Milan, 1978) is an Italian writer.
Full biography
Paolo Cognetti was born in Milan in 1978. He studied maths at the University of Milan and gained a diploma from the Civica Scuola di Cinema in Milan. In 2010 his narrative report New York è una finestra senza tende was published by Laterza Editore, followed in 2014 by Tutte le mie preghiere guardano verso ovest (Edt) and A pesca nelle pozze più profonde (Minimum Fax). In 2013 he published Il ragazzo selvatico (Terre di mezzo) a diary of his retreats in the mountains, currently being translated in over ten countries and published in Spain, France and Germany. In 2016 his first novel, Le otto montagne, issued by Einaudi and currently being translated in over thirty countries, won him the 2017 Premio Strega and the 2017 Premio Médicis Étranger. He divides his time between the mountains and the city, and he loves travelling. A great film enthusiast, he has also made documentaries linked to his interest in American fiction and other themes dear to him, such as the relationship between the geographical area and memory. He travels frequently, from Nepal to New York, a city he loves and where he made the full-length film Il lato sbagliato del ponte - un viaggio tra gli scrittori di Brooklyn. In 2017, together with a number of friends, he set up Il richiamo della foresta, a festival of art, books and music in the mountains.
Toon Hezemans
Toon Hezemans (Heerlen, 1967) is an artist and art curator from the Netherlands.
Full biography
An artist and curator, he has always looked for ways of combining his passion for the Arts. From an early age he drew cartoons, subsequently published in numerous books and magazines. A job as a guide in the underground caverns near his home town introduced him to the world of speleology and climbing. After graduating from the School of Arts in Maastricht, he participated in a climbing expedition to Carstensz Pyramid in Indonesia.
In 1997 he founded Tejohaas Productions, specialising in cartoons and illustrations. For ten years he was responsible for graphic design for "Hoogtelijn", the magazine of the climbing association in the Netherlands. In 2001, he organised his first interdisciplinary cultural event combining film, music, sports, and visual arts. From 2006 to 2011 he was Director and Curator of Signe Arts Centre in Heerlen. In 2011, together with Thijs Horbach, he organised the first Dutch Mountain Film Festival which then joined the International Alliance for Mountain Film. In 2015 he was a member of the jury at the Bergfilmfestival in Tagernsee and in 2016 at the Film Festival in Kathmandu, Nepal. Since 2017 he has been Chairman of the Board of Directors of Cinesud, a platform for media and film professionals.
Katie Moore
Katie Moore is an English athlete, explorer and producer.
Full biography
Katie Moore was born in Slough in the UK. Her passion for skiing took her to the French Alps, where she began working as a ski instructor. Her free spirit and daredevil attitude led her to approach outdoor sports such as paragliding, climbing and mountain biking. After a paragliding journey in South America she decided to stay there, working for several years as a tourist guide. Her love of travelling and adventure has taken her all over the world. Her most important expeditions include the Cho Oyu (8201 m) in Tibet, the canoe crossing of the Rio Parapetì in Bolivia and the paragliding flight over the Sayan mountains in Mongolia. Today Katie lives in Chamonix in France, where she works as a producer with director Sébastien Montaz-Rosset. She also works for Chamonix Adventure Festival, which hosts a variety of events including film screenings, adventure films, a film competition and photographic workshops. She spends her free time in search of adventures closer to home with her dog Mowgli.
Ronny Trocker
Ronny Trocker (Bolzano, 1978) is an Italian director.
Full biography
Ronny Trocker was born and raised in Bolzano. After moving to Berlin, he worked as a sound engineer for several years, working on various theatre projects and with musicians and sound artists. In 2001 he left for Argentina, where he studied filmmaking at the Universidad del Cine in Buenos Aires. Returning to Europe four years later, he was accepted at the Fresnoy - Studio National des Arts Contemporains, the prestigious visual arts training and experimentation institute in Lille. After a brief stay in Paris, he currently lives and works in Brussels. In the last few years he has made several short films and video installations, which have been presented at numerous festivals all over the world. His first full-length film, Die Einsiedler (The Hermits) was invited to participate in the 'Orizzonti' section of Venice Film Festival in 2016.
Emi Ueyama
Emi Ueyama is a Japanese producer.
Full biography
She was editorial assistant for the biggest Japanese finance newspaper, the NIKKEI. In the 2000s she began her film career as a screenwriter in New York, and a scheduler for the Sinsedai Cinema Festival in Toronto, Canada. After having moved to Tokyo, she became a member of the selection committee of the prestigious Tokyo International Film Festival. In 2015 she funded ARTicle Films, a production and international distribution company for independent Japanese documentaries and feature films. Her other successes include co-producing The Legacy of Frida Khalo by Tadasuke Kotani. The documentary recounts the efforts of photographer Miyako Ishiuchi to film the personal objects of the artist Frida Kahlo, which have remained invisible for 58 years. The full-length film was selected at numerous international festivals, such as the Canadian international documentary festival Hot Docs, Jeonju International Film Festival (South Korea) and Guadalajara International Film Festival (Mexico). In 2015, ARTicle Films dealt with festival selections and the distribution of numerous successful fiction films and documentaries such as At the terrace by Kenji Yamauchi, Poolsideman by Hirobumi Watanabe and Going the distance by Yujiro Harumoto. She is currently involved in the pre-production project for Yujiro Harumoto's next feature film, A Balance.