Arrábida
Tinne Zenner
Portugal, Denmark / 2017 / 16' / Italian premiere
SESTOGRADO
A film centred on the production of landscape and concrete in the Arrábida Natural Park, Portugal. Covering a vast area of coast, caves, mountains and forest, the park is inhabited by a massive concrete factory that branches through the landscape. Documenting the various layers of the sourced material, the factory body and the constructed landscape, the film looks at how time is physically embedded in the matter and how the molecular particles act in a circular re-shaping of the whole. The film merges 16mm footage shot in the area of Arrábida with 3D animation of the topographic landscape.
Director
Tinne Zenner
A visual artist and director, she holds an MFA from the Royal Danish Academy of Fine Arts. Her works have been shown at numerous international festivals, including the Ann Arbor Film Festival, New York Film Festival, CPH: DOX, Image Forum Tokyo, Sheffield Fringe and Courtisane Festival.
Gallery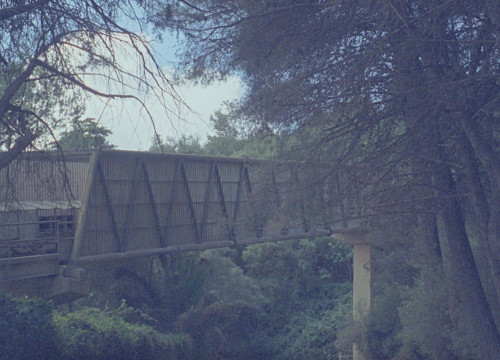 3 Pictures
Projections and tickets
Arrábida is part of this program:
28/04/2018
17:15
Multisala Modena SALA 1
02/05/2018
21:15
Multisala Modena SALA 1
Trento Film Festival suggests you also...
If you're interested in:

and

Christin Turner
(United States, 2016)

If you're interested in:

If you're interested in:

and