Everest: un reto sobrehumano
Aitor Barez
Spain / 2017 / 80'
ALP&ISM
Alex Txikon is one of the best Himalayan climbers. He has climbed 12 eight-thousanders, including the Nanga Parbat. Now he is about to face his most difficult challenge: a winter ascent of Everest without an oxygen mask, a feat never before completed.
Director Aitor Barez in attendance
Director
Aitor Barez
A Spanish director and climber, he has produced numerous films on sport climbing and extreme adventures in the mountains, music videos, advertising clips and short films with his production company Avista Multimedia.
Gallery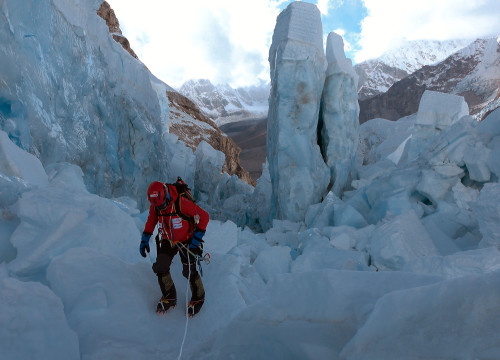 4 Pictures
Language: Spanish
Subtitles: Italian
Projections and tickets
Everest: un reto sobrehumano is part of this program:
Anjali Nayar

Canada / 2018 / 8'

Aitor Barez

Spain / 2017 / 80'
28/04/2018
17:00
Multisala Modena SALA 3
30/04/2018
17:00
Supercinema Vittoria
Trento Film Festival suggests you also...
Michele Coppari, Francesca Zannoni
(Italy, 2017)

If you're interested in:

Matthias Mayr
(Austria, 2017)

If you're interested in:

Reinhold Messner
(Germany, 2018)

If you're interested in:

and