Les Éternels
Pierre-Yves Vanderweerd
Belgium, France / 2017 / 75'
CONCORSO
We call those suffering from a melancholy of eternity "eternals". Convinced that death can no longer triumph over their lives, they believe they are doomed to walk the earth aimlessly until the day they are finally freed from their suffering. This film tells a tale of wandering and escape on the frontiers of Nagorno-Karabakh, an Armenian enclave in Azerbaijan The characters in this film are like ghosts, haunted by the genocide and by the conflict that has been raging in their region for over twenty years, carrying this eternal melancholy inside them.
Director
Pierre-Yves Vanderweerd
Pierre-Yves Vandeweerd is a Belgian film-maker. His films are documentaries and were shot in several regions of the world: in Mauritania (Némadis, years without news, Distant Roots, The circle of the drowned persons), in Western Sahara (Frames/, Lost Territory), in the Sudan (Closed District), in France on Mounts Lozère (The Storms). His last movie, Les Eternels was realized in Armenia and in the Nagorno-Karabakh.
Gallery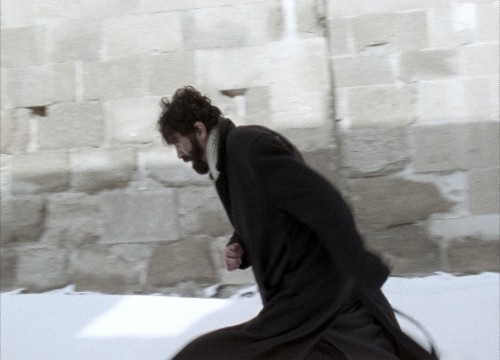 5 Pictures
Language: Armenian
Subtitles: Italian, English
Projections and tickets
Les Éternels is part of this program:
Laura Belinky

United Kingdom, Argentina / 2017 / 18'

Pierre-Yves Vandeweerd

Belgium, France / 2017 / 75'
29/04/2018
19:00
Multisala Modena SALA 3
03/05/2018
17:15
Multisala Modena SALA 2
Trento Film Festival suggests you also...
Laurence Favre
(Switzerland, 2017)

If you're interested in:

Bernhard Hetzenauer
(Austria/Mexico/Germany, 2017)

If you're interested in:

Yatri N. Niehaus
(Germany, 2017)

If you're interested in: