Mountain
Jennifer Peedom
Australia / 2017 / 74' / Italian premiere
CONCORSO
Until three centuries ago, the mountains were places of peril, not beauty. When Everest was conquered, in the middle of the 20th century, climbing had become a search for perfection and the mountains were seen as adversaries to be defeated. Today a million people are enchanted by the magic of the mountains. The mountains have become recreational sites, managed and commercialised like amusement parks. However, they are much more than just a distraction or an enemy to be beaten. Their value lies in their ability to remind us of the limits of our ambitions.
Narrator: Willem Dafoe
Director
Jennifer Peedom
Since 2006 she has concentrated on making documentaries and since then she has made numerous films as a director, screenwriter and producer. Her main works include: The Sherpas' Burden (2004), Miracle on Everest (2007) and Solo (2008). In 2016 the award-winning film Sherpa won the Audience Award at the Trento Film Festival.
Gallery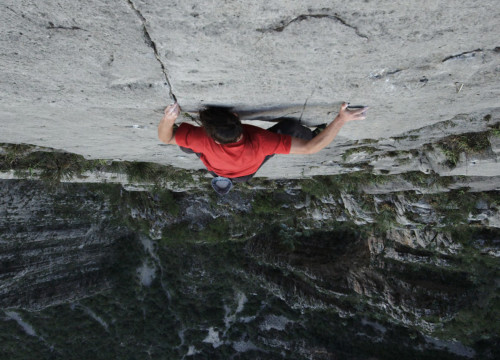 9 Pictures
Language: English
Subtitles: Italian
Projections and tickets
Mountain is part of these programs:
Alvi Pakarinen

Finland / 2017 / 22'

Jennifer Peedom

Australia / 2017 / 74'
28/04/2018
19:00
Supercinema Vittoria
02/05/2018
19:00
Supercinema Vittoria
Jennifer Peedom

Australia / 2017 / 74'
06/05/2018
17:00
Supercinema Vittoria
Trento Film Festival suggests you also...
Laurence Favre
(Switzerland, 2017)

If you're interested in:

CONCORSO

Alvi Pakarinen
(Finland, 2017)

If you're interested in:

Dave O'Leske
(United States, 2017)

If you're interested in:

CONCORSO