In questo mondo
Anna Kauber
Italy / 2018 / 97'
DOCUMENTARY
COMPETITION
The documentary tells the story of the life of the female shepherds in Italy and is the result of a journey of more than two years and 100 interviews with women between 20 and 102 years. The figure of the shepherd, in the most common imagery and symbology, is associated with the male gender. But in the sheep and goat breeding sector more and more women are choosing to carry out this traditionally patriarchal work. The film tells the story of these women through the experience of the director, who lived with them immersing herself in their daily lives. The bonds of friendship and affection thus created have become the narrative line, intimate and spontaneous, which introduces us to the protagonists. The documentary is therefore a representation of this unusual world, where the distinctive feminine approach implies taking care of animals, protecting their extraordinary biodiversity and at the same time preserving the majestic Italian landscapes at high altitudes. Best Italian Documentary Award at the Torino Film Festival 2018.
Director
Anna Kauber
Anna Kauber is a director, writer and landscape architect. She lives and works in Parma. Having had a keen interest in the question of pastoralism and transhumance for some time, she deals mainly with documenting life and work in rural areas.
Gallery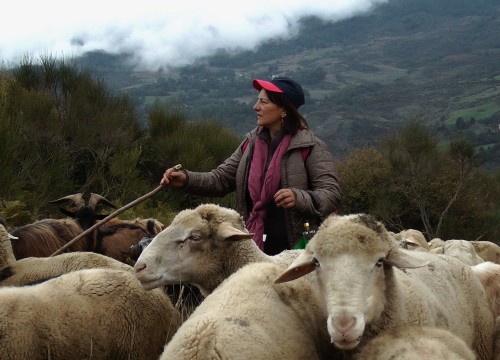 8 Pictures
Language: Italian
Subtitles: English
Projections and tickets
In questo mondo is part of these programs:
Anna Kauber

Italy / 2018 / 97'
Anna Kauber

Italy / 2018 / 97'
Upcoming Events
03/12/2019
17:30
Trento
Soon available
Trento Film Festival suggests you also...
Nikolaus Geyrhalter
(Austria, 2018)

If you're interested in:

CONCORSO

Hannes Lang
(Germany, 2019)

If you're interested in:

and

Jonna Kina
(Finland/Italy/United Kingdom, 2018)

If you're interested in:

and