This Mountain Life
Grant Baldwin
Canada / 2018 / 78' / Italian premiere
DOCUMENTARY
COMPETITION
At once alluring and intimidating, the Coast Mountains of British Columbia, Canada, have served as a muse for artists and explorers for centuries. Yet most of us seldom venture into true wilderness. Martina Halik and her mother Tania attempt a 2300km ski trek to Alaska through the treacherous Coast Mountains. Woven throughout their adventure are vignettes of others who have chosen this life: a group of nuns inhabiting a mountain retreat; a photographer is buried in an avalanche; an impassioned alpinist; a focused snow artist; a couple who has been living off grid in the mountains for nearly 50 years. This Mountain Life is a riveting and intimate portrait of human passion for mountains, set high in the peaks of British Columbia.
Director
Grant Baldwin
Grant is a director, cinematographer, editor and music composer based in Vancouver. His work can be seen on Knowledge, CBC, National Film Board, ESPN and BBC. His first documentary The Clean Bin Project won 10 festival awards. His film Just Eat It: A Food Waste Story premiered at Hot Docs (awarded Emerging Canadian filmmaker 2014) and CPH:DOX; it won three Leo Awards, multiple festival awards, and went on to hit #2 on the US iTunes documentary charts.
Gallery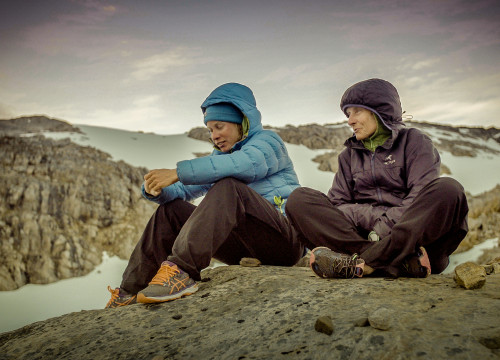 6 Pictures
Language: English
Subtitles: Italian
Projections and tickets
This Mountain Life is part of this program:
Pier Lorenzo Pisano

Italy / 2018 / 13'

Grant Baldwin

Canada / 2018 / 78'
COSÌ IN TERRA director Pier Lorenzo Pisano in attendance
Not available
Upcoming Events
16/10/2019
21:00
Verona
Soon available
Trento Film Festival suggests you also...
Gerald Salmina
(Austria, 2018)

If you're interested in:

CONCORSO

Sadegh Javadi Nikjeh
(Iran, 2018)

If you're interested in:

CONCORSO

Eric Becker
(United States, 2018)

If you're interested in:

CONCORSO