Spearhead
Seth Gillis
Canada / 2019 / 17' / Italian premiere
DOCUMENTARY
ALP&ISM
The Spearhead Traverse is an iconic backcountry touring route in British Columbia, Canada. Today, the range faces questions related to the management of overcrowding, human impacts on the environment, and a host of safety concerns that come with increased numbers venturing into uncontrolled terrain. The film explores its legendary past, complex present, and unwritten future, as a group of today's ski and snowboard athletes leave their own mark on the fabled chutes and steeps found along the route.
Director
Seth Gillis
A versatile filmmaker, as a Cinematographer and Editor at Origin, he brings mountains to the screen through a wide range of documentary and commercial work. In recent years he has directed work for Arcteryx, Powder Magazine, Taos Ski Valley, and Foehn Clothing.
Gallery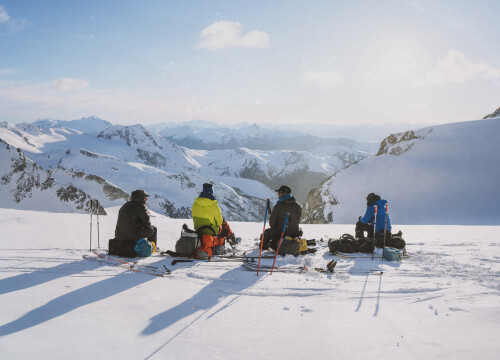 3 Pictures
Language: English
Subtitles: Italian
Projections and tickets
Spearhead is part of this program:
Seth Gillis

Canada / 2019 / 17'

Elias Elhardt

Serbia / 2019 / 18'

Robin Munshaw

Canada / 2019 / 41'
Online
Not available at the moment
Trento Film Festival suggests you also...
Leslie Lagier
(France, 2019)

If you're interested in:

Robin Munshaw
(Canada, 2019)

If you're interested in:

Peter McBride
(United States, 2019)

If you're interested in: