Destination… Ethiopia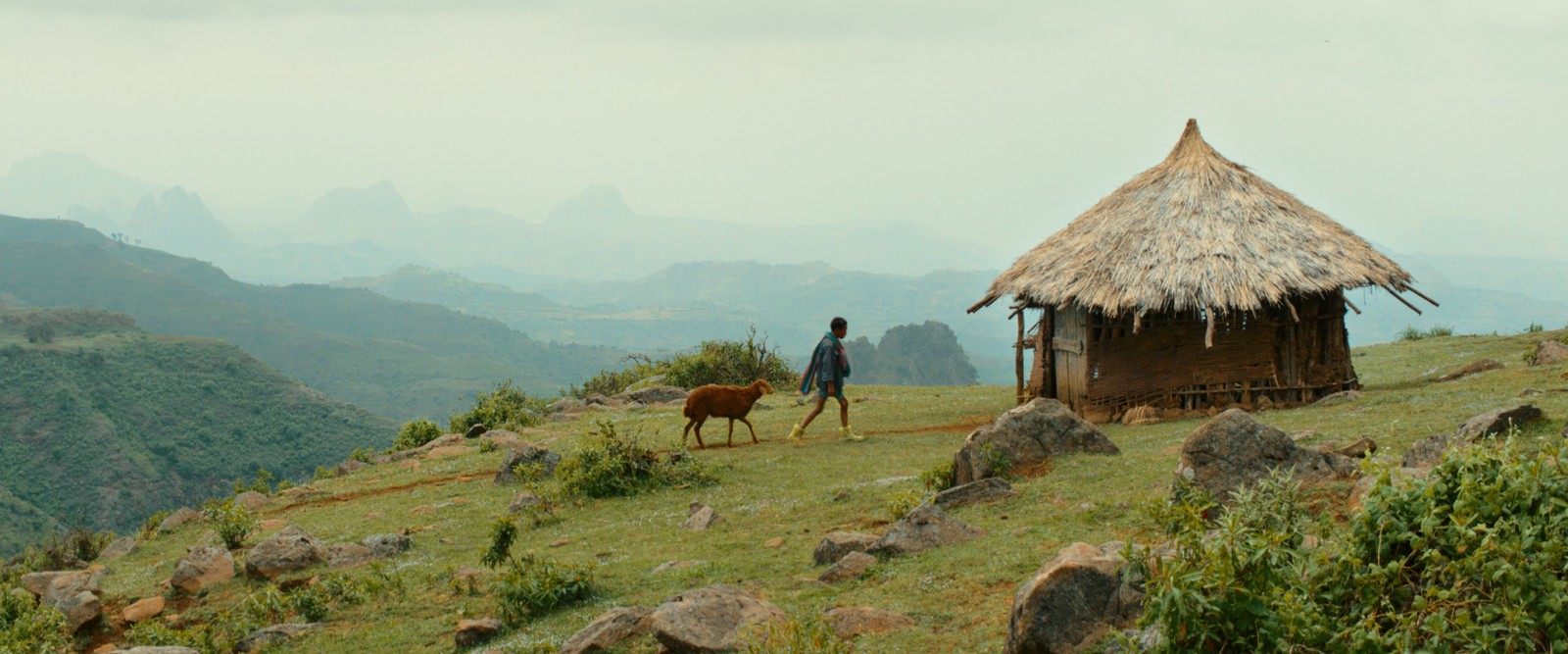 For the second time, after the success of the events dedicated to Morocco, the decision to dedicate the "Destination…" section to Ethiopia represents an invitation to spectators to explore the African continent, through images and stories.
---
With an average altitude of 1,330 metres above sea level, Ethiopia is one of the highest lands on the planet. Its highest peak is Ras Dascian, which reaches an altitude of 4,533 metres asl, while Addis Abiba, at 2,355 metres asl, is the fourth highest capital in the world.
Within Africa, a continent beset by crises and problems, Ethiopia is a particularly topical and dramatic case. On 12 November 2022, an armistice was signed between the Ethiopian government and the People's Liberation Front in Tigray, the region in the north of the country where conflict had been underway between federal forces and local authorities since November 2020, and which is estimated to have caused between 400,000 and 600,000 casualties, with millions of refugees.
All this takes place in a country offering landscapes of striking beauty, marked by luxuriant green mountains surprising those who imagine the Horn of Africa as a bare land of deserts, with communities whose traditions date back thousands of years, having deep links with the geographical area, an area that would represent a unique natural resource for the continent, if it were not ransacked by local and global interests.
---
---
Films
---
Events
Fri 28 Apr

CARTOLINE DALL'ETIOPIA

11:00 Corte interna, Palazzo Benvenuti - Trento

CARTOLINE DALL'ETIOPIA

The postcards from Ethiopia are travel notes as seen through the eyes and camera lens of Paolo Ronc.

Corte interna, Palazzo Benvenuti Via Rodolfo Belenzani, 12 - Trento

The journey was an encounter with unique environments, all connected to each other: from the greenery of the tablelands to the deserts of the Afar depression, from the remote islands of Lake Tana to the rock-hewn churches…

Fri 28 Apr

A GALLERY OF SUCCESSES

11:00 Corte interna, Palazzo Benvenuti - Trento

A GALLERY OF SUCCESSES

Italians at work in Ethiopia from 1941 to 1973. Curated by Carmelo Giordano

Corte interna, Palazzo Benvenuti Via Rodolfo Belenzani, 12 - Trento

Fri 28 Apr

ITALIAN COOPERATION IN ETHIOPIA: PAST AND PRESENT

16:00 Sala conferenze, Palazzo Benvenuti - Trento

ITALIAN COOPERATION IN ETHIOPIA: PAST AND PRESENT

Intervengono dott. Zeleke Eresso Goffe (già Docente di lingua e letteratura etiopica presso l'Università di Bologna), dott. Lorenzo Brandolani (Medico chirurgico, volontario in Etiopia), dott. Pietro Scartezzini (Croce Rossa Italiana, delegato per il Corno d'Africa) e Carmelo Giordano curatore della mostra "Una galleria di successi" e già Vice-Presidente del Comitato di supporto alla costruzione della Diga. Modera Stefano Rossi (CCI, Centro per la Cooperazione Internazionale)

Sala conferenze, Palazzo Benvenuti Via Rodolfo Belenzani, 12 - Trento

The Amici dell'Etiopia Association recounts the friendship between the two countries. A closer look at economic, infrastructure and health issues from the 1940s to the present day.

Sat 29 Apr

ALGANESH: HOPE ON THE HORIZON

11:00 Sala conferenze, Palazzo Benvenuti - Trento

ALGANESH: HOPE ON THE HORIZON

The aroma of coffee... the laboured breathing of those running away... the gaze of a courageous woman... Alganesh Fessaha converses with the director Lia Beltrami.

Sala conferenze, Palazzo Benvenuti Via Rodolfo Belenzani, 12 - Trento

"I didn't believe until I saw it". A sign on the wall displays these words, while a hundred Eritrean refugees arrive at the clearing house in Endabaguna, in the Ethiopian region of Tigray, after a journey lasting…

Sat 29 Apr

TRECCE E PERLINE

15:30 T4Future - Trento

TRECCE E PERLINE

T4Future Piazza Fiera - Trento

Vieni a provare un'acconciatura unica e colorata che ha radici profonde nella storia e nella cultura africana

Sat 29 Apr

BROTHERS. A JOURNEY TO THE END

16:00 Salotto letterario, MontagnaLibri - Trento

BROTHERS. A JOURNEY TO THE END

di Jacopo Storni, Castelvecchi editore. Il giornalista Antonio Pirozzi dialoga con l'autore

Salotto letterario, MontagnaLibri Piazza Duomo - Trento

An intimate and personal story of the author's experience of imprisonment in Ethiopia, on the frontier with Somalia, but above all the tale of a deep friendship without boundaries between the author, born into western wellbeing, and an…

Sun 30 Apr

ALLA SCOPERTA DELL'ALFABETO ETIOPE

10:00 T4Future - Trento

ALLA SCOPERTA DELL'ALFABETO ETIOPE

T4Future Piazza Fiera - Trento

Scopri l'alfabeto amarico, fatto di segni e suoni unici, lingua di antiche leggende e di una cultura millenaria

Sun 30 Apr

TRECCE E PERLINE

15:30 T4Future - Trento

TRECCE E PERLINE

T4Future Piazza Fiera - Trento

Vieni a provare un'acconciatura unica e colorata che ha radici profonde nella storia e nella cultura africana

Sun 30 Apr

SOCIAL INTERACTION AND TOLERANCE AT HIGH ALTITUDE: THE GELADA

18:00 Sala conferenze, MUSE - Trento

SOCIAL INTERACTION AND TOLERANCE AT HIGH ALTITUDE: THE GELADA

La primatologa Elisabetta Palagi dialoga con Anna Sustersic (divulgatrice scientifica di PAMS Foundation).

Sala conferenze, MUSE Corso del Lavoro e della Scienza, 3 - Trento

An appointment dedicated to the gelada (Theropithecus gelada), the mountain baboon unique and famous all over the world.

Sun 30 Apr

THE FLAVOURS OF ETHIOPIA

19:00 Palazzo Roccabruna - Trento

THE FLAVOURS OF ETHIOPIA

Palazzo Roccabruna Via Santa Trinità, 24 - Trento

A chance to experience the flavours, aromas and fragrance of Ethiopian cooking, with a series of dinners allowing participants to taste traditional spiced dishes of meat and vegetables, served on a base of injera, the typical bread…

Sun 30 Apr

THE FLAVOURS OF ETHIOPIA

21:00 Palazzo Roccabruna - Trento

THE FLAVOURS OF ETHIOPIA

Palazzo Roccabruna Via Santa Trinità, 24 - Trento

A chance to experience the flavours, aromas and fragrance of Ethiopian cooking, with a series of dinners allowing participants to taste traditional spiced dishes of meat and vegetables, served on a base of injera, the typical bread…

Mon 1 May

TRECCE E PERLINE

10:00 T4Future - Trento

TRECCE E PERLINE

T4Future Piazza Fiera - Trento

Vieni a provare un'acconciatura unica e colorata che ha radici profonde nella storia e nella cultura africana

Mon 1 May

TRECCE E PERLINE

15:30 T4Future - Trento

TRECCE E PERLINE

T4Future Piazza Fiera - Trento

Vieni a provare un'acconciatura unica e colorata che ha radici profonde nella storia e nella cultura africana

Mon 1 May

ETHIOPIA, WONDERFUL LAND!

16:00 Palazzo Roccabruna - Trento

ETHIOPIA, WONDERFUL LAND!

With Mr. Temesgen Hordoffa

Palazzo Roccabruna Via Santa Trinità, 24 - Trento

Ethiopia is Truly a wondrous land. It is hard to believe how old it is, and yet how new. It stirs your senses, moves your heart and touches your soul. Make it your travel destination and you…

Mon 1 May

THE ETHIOPIAN COFFEE CEREMONY: A MAGICAL TRADITION

16:00 Palazzo Roccabruna - Trento

THE ETHIOPIAN COFFEE CEREMONY: A MAGICAL TRADITION

Palazzo Roccabruna Via Santa Trinità, 24 - Trento

The coffee ceremony in Ethiopia is a magical tradition, a unique ritual that fascinates those who experience it. Ethiopia is the only African country where the Coffe Arabica plant reproduces spontaneously, without the need for insemination. Here,…

Tue 2 May

ALLA SCOPERTA DELL'ALFABETO ETIOPE

15:30 T4Future - Trento

ALLA SCOPERTA DELL'ALFABETO ETIOPE

T4Future Piazza Fiera - Trento

Scopri l'alfabeto amarico, fatto di segni e suoni unici, lingua di antiche leggende e di una cultura millenaria

Wed 3 May

IL "NOSTRO" COLONIALISMO E IL "LORO" - DALL'ETIOPIA ALL'UCRAINA

18:00 Palazzo Roccabruna - Trento

IL "NOSTRO" COLONIALISMO E IL "LORO" - DALL'ETIOPIA ALL'UCRAINA

Claudia Boscolo (docente e studiosa), dialoga con la scrittrice Francesca Melandri

Palazzo Roccabruna Via Santa Trinità, 24 - Trento

How much does our failure to come to terms with colonialism - Italian and in general – have to do with our difficulty in grasping the imperialist and colonial nature of the war in Ukraine?

Wed 3 May

DRESSING IN ETHIOPIAN STYLE

18:15 T4Future - Trento

DRESSING IN ETHIOPIAN STYLE

T4Future Piazza Fiera - Trento

A parade of traditional costumes, accompanied by discussion of the customs and ways of life of different ethnic groups in Ethiopia.

Wed 3 May

DRESSING IN ETHIOPIAN STYLE

18:15 T4Future - Trento

DRESSING IN ETHIOPIAN STYLE

T4Future Piazza Fiera - Trento

A parade of traditional costumes, accompanied by discussion of the customs and ways of life of different ethnic groups in Ethiopia.

Sat 6 May

LA VITA A MODO MIO

17:30 Chiostro degli Agostiniani - Trento

LA VITA A MODO MIO

di Wilfred Thesiger, Edizioni Settecolori. Stefano Rossi (Centro per la Coperazione Internazionale) dialoga con Stenio Solinas (direttore editoriale di Settecolori).

Chiostro degli Agostiniani Vicolo San Marco,1 - Trento

Lyricism and irony merge in this compelling biography of the last great British explorer: Wilfred Thesiger, a legendary figure due to his travels to the most inaccessible places on earth. As a child, he saw the victorious…

Sun 7 May

THE ETHIOPIAN COFFEE CEREMONY: A MAGICAL TRADITION

16:00 Palazzo Roccabruna - Trento

THE ETHIOPIAN COFFEE CEREMONY: A MAGICAL TRADITION

Palazzo Roccabruna Via Santa Trinità, 24 - Trento

The coffee ceremony in Ethiopia is a magical tradition, a unique ritual that fascinates those who experience it. Ethiopia is the only African country where the Coffe Arabica plant reproduces spontaneously, without the need for insemination. Here,…