Jardines de Plomo
Alessandro Pugno
Peru, Italy, Spain / 2016 / 73' / Italian premiere
COMPETITION
Altitude: 4000 meters. We find ourselves in the Andes, Peru. Up there, near the clouds, where the llamas used to graze, brown water springs from the rocks. A teacher and her pupils are sampling the murky liquid in order to analyse it in the school lab. Later, from the samples, the pupils diligently extract tiny "bugs". And where there are bugs, there is bound to be life, right? Wrong. There is lead. Those invertebrates are a scientific proof that the water is contaminated. But who wants to believe them? Like so many others, the survival of the community of Huayhuay depends on the mine.... And while a miner is witness to the upheavals jeopardizing his job, his own daughter comes to believe that, one day, things may change.
Director in attendance on May 5
Director
Alessandro Pugno
After working as photographer and publishing a book of poems, in 2007 he created Papavero Films and produced and directed three documentary films. In 2012 he directed "All'ombra della croce" (73') a creative documentary about a boarding-school located in the highly polemic Valle de los Caídos, the mausoleum of Francisco Franco. The film has been shown at several international festivals winning various awards. In 2014, he has been selected by the Berlinale Talents program.
Gallery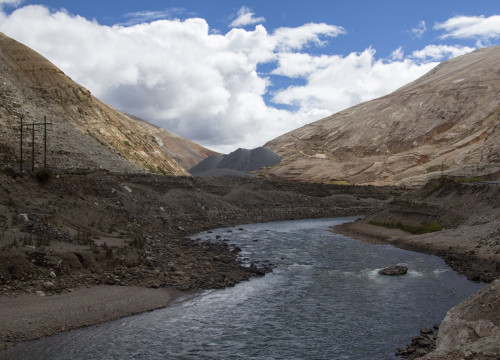 3 Pictures
Language: Spanish
Subtitles: Italian, English