Caisă
Alexandru Mavrodineau
Romania / 2018 / 81' / Italian premiere
DOCUMENTARY
EURORAMA
In a run-down training hall on the outskirts of Bucharest, a veteran boxing coach works to mold the next junior boxing champions out of underprivileged children. Disillusioned but persistent, coach Dobre puts his hopes in a talented 13-year-old nicknamed Caisă. Observant and patient hand-held camera-work deftly unearths the emotional and personal costs of pursuing boxing when performance is achieved despite the harsh realities of life outside of the gym, through tough Spartan discipline. A story emblematic for the region, Caisă - Cinderella Kid is a film about resilience, survival of the fittest in an environment that continuously fails to support you.
Director
Alexandru Mavrodineau
Alexandru Mavrodineanu was born in 1976 in Romania. When he was only five his family moved to Vienna. Decades later Alexandru returned to Romania to start a directing career. He directed his first short film Baked Apples in 2006 and a year later he directed one of his most lauded shorts, The Boxing Lesson. A decade later he goes back to boxing with his second feature-length documentary Caisă - Cinderella Kid.
Gallery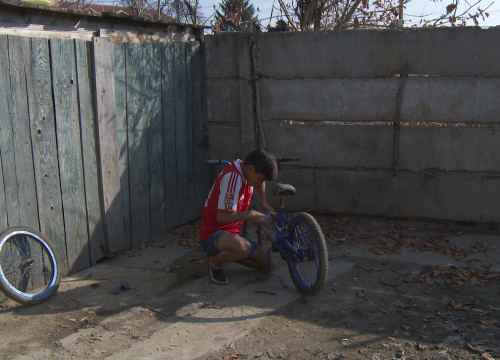 1 Pictures
Language: Romanian
Subtitles: English