Pin Pam Pou
Lina Schuetze, Luis Rizo
Spain, Peru / 2017 / 46' / Italian premiere
DOCUMENTARY
ALP&ISM
The Pou brothers, Manu Ponce and Pedro Galán face the savage and unknown rock faces of Peru. Each pitch signifies a complicated process which few people can handle with such ease and naturalness as the Pou's do. Being 100% positive is not something very common, well not if you are on a rock face at 4,000 metres, at below zero temperatures, suffering from diarrhea and keeping the team spirit at its max!
Directors
Lina Schuetze
Producer, director, director of photography and editor, after earning a BA in Audiovisual Media, she worked four years as a Creative Director at the Record Label Zooland. She started her own film company Al Aire Films together with her husband Luis.
Luis Rizo
Producer, Video camera, Photographer, Storyteller, RPA Pilot and Designer, with international experience in branding communication and graphic design.
Gallery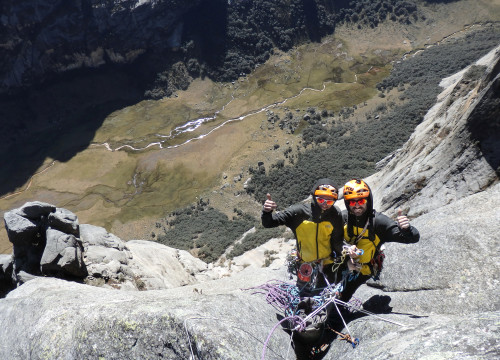 4 Pictures
Language: Spanish
Subtitles: Italian