Destination… Iceland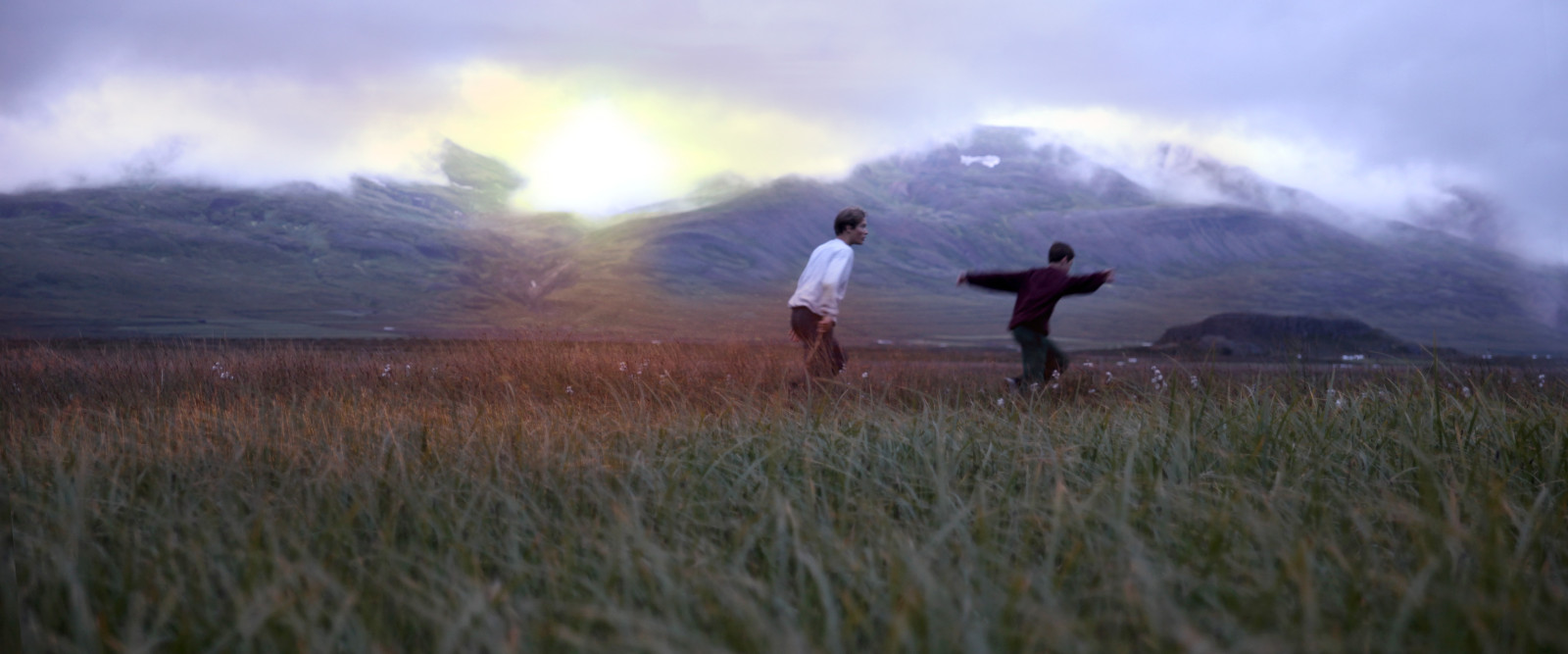 The "Destination…" project invites to discover a country connected to our Festival through territory and culture, by combining the interest in landscapes and nature with the interest in society and current events.
2017 annual aims at a unique curiosity-triggering setting, as well as a new destination for tourists and travelers — Iceland.
---
The "Destination…" section of the Trento Film Festival offers a cinematographic itinerary — not just limited to movies, though —  dedicated to a country where mountains and nature are distinctive features of its territory, and which is both connected to our Festival and also interesting for its contemporary social, cultural and geo-political scene. After the past annuals focused on Finland, Russia, Turkey, Mexico, India and Chile, which scored sold-out theaters to virtually any screening and event, the new "Destination…" is a country with a unique curiosity-triggering landscape as well as new destination for tourists and travelers — Iceland.
Land of unique surroundings, where thousand-year-old geological phenomena are glaring evidence, Iceland has recently moved to a different kind of upheaval, by finding itself in the eye of a global financial storm which has hit its politics, bank system and citizens' life. The country where the forces of nature are at their strongest has had to come to terms with the forces of market and speculation.
Nonetheless, in just a few years, the country has recovered, and is nowadays benefitting from new visibility and popularity that have been boosted by an exponential growth of tourism, gender equality politics and by the recognition its artists and musicians enjoy globally. Last but not least, the support and affection raised around the mission of its national football team at France 2016 European Championship, an initiative that deserves credit for having given the whole world the chance to discover the character, sportsmanship and irony of a population barely reaching 300,000 citizens.
The program boasts documentaries and short-movies whose highlights include the intriguing Horizon, directed by master film-maker Fridrik Thor Fridriksson — who also serves as Juror within the Festival — and starred by actor Viggo Mortensen, as well as Inside a Volcano, an enthralling journey into the Icelandic football recent rapture. In addition, the latest feature-movie Heartstone by Guðmundur Arnar Guðmundsson, the autobiographical tale of a turbulent summer and friendship among teenagers: one of the strongest and most engrossing Icelandic movies of the last years that in just few months, has garnered screenings and awards in dozens of international festivals.
Yet "Destination… Iceland" is not only about movies. The offer also includes a number of fascinating exhibitions, such as Guido Scarabottolo's — the artist who authored 2017 Trento Film Festival official poster — along with a rich program of events and talks which will also stage individual experiences of this country, such as Fabio Volo's, the writer and radio-television anchorman who splits his life between Iceland and Italy.
---
The "Destination… Iceland" project takes place under the auspices of the Consulate General of Iceland in Milan.
---
---
Movies
---
Events
Thu 27 Apr

ISLANDA. LA RINASCITA DELL'UOMO NELLA NATURA

17:30 Torre Mirana, Cantine - Trento

ISLANDA. LA RINASCITA DELL'UOMO NELLA NATURA

A cura di Sonia Santagostino

Torre Mirana, Cantine Via Belenzani, 3 - Trento

Read more

Thu 27 Apr

GUIDO SCARABOTTOLO, VIAGGIO IN ISLANDA

17:30 Torre Mirana, Sala Thun - Trento

GUIDO SCARABOTTOLO, VIAGGIO IN ISLANDA

Illustrazioni di Guido Scarabottolo

Torre Mirana, Sala Thun Via Belenzani, 3 - Trento

Coordinamento di Monica Monachesi per la Fondazione Stepan Zavrel, Sàrmede

Read more

Thu 27 Apr

IMMAGINANDO LO SCENARIO PERFETTO...

18:30 Palazzo Trentini - Trento

IMMAGINANDO LO SCENARIO PERFETTO...

Il Console Generale Olga Clausen dialoga con il professore Kristjan Hreinsson.

Palazzo Trentini Via Giannantonio Manci, 27 - Trento

A university professor, philosopher and well-known and much appreciated Icelandic poet will take us on an exploration of Icelandic social and cultural affairs, from the contradictions of the boom in tourism to the ways in which the…

Read more

Thu 27 Apr

ISLANDA. UN VIAGGIO TRA NATURA E FOTOGRAFIA

19:30 Bottega Mandacarù - Trento

ISLANDA. UN VIAGGIO TRA NATURA E FOTOGRAFIA

A cura di Sonia Santagostino e Mauro Scattolin

Bottega Mandacarù Piazza Fiera 23 - Trento

The essence of the photographic journey, represented by a series of unique images, is accompanied by the stories of the author, who is flanked by a geologist and naturalist to help better explain the origins of the…

Read more

Sun 30 Apr

BRUNCH ISLANDESE

12:00 Café de la Paix - Trento

BRUNCH ISLANDESE

A cura del Café de la Paix

Café de la Paix 6/8 Passaggio Teatro Osele - Trento

Buffet inspired by Iceland and Nordic traditions in the setting of the Cafè de la Paix.

Read more

Wed 3 May

LE MONTAGNE D'ISLANDA

11:00 Dipartimento di Lettere e Filosofia, Aula 1 - Trento

LE MONTAGNE D'ISLANDA

Fulvio Ferrari conversa con Andri Snær Magnason

Dipartimento di Lettere e Filosofia, Aula 1 via Tommaso Gar 14 - Trento

Narratore, politico, ambientalista e autore pluripremiato. Una delle figure più interessanti del panorama culturale e civile islandese, per la prima volta a Trento presenta le sue opere contro le multinazionali in difesa dell'ambiente e del territorio.

Read more

Wed 3 May

ICELANDIC SLAM POETRY

18:00 Palazzo Roccabruna - Trento

ICELANDIC SLAM POETRY

Palazzo Roccabruna Via Santa Trinità, 24 - Trento

Readings from the work of the greatest living Icelandic poet.

Read more

Wed 3 May

IN VIAGGIO CON PAPA': ISLANDA

19:30 Bottega Mandacarù - Trento

IN VIAGGIO CON PAPA': ISLANDA

Bottega Mandacarù Piazza Fiera 23 - Trento

A journey to the island of ice and fire, accompanied by the pastel colours of the landscape and the primordial force of the elements; Fabio Pasini offers his reflections on travelling, stimulated by the fascination of experiencing…

Read more

Thu 4 May

L'ISLANDA, LA LETTERATURA, LA NATURA

17:30 Sala Conferenze della Fondazione Cassa di Risparmio di Trento e Rovereto - Trento

L'ISLANDA, LA LETTERATURA, LA NATURA

Conversazione con la partecipazione di Fulvio Ferrari (Università di Trento) e Massimilano Bampi (Università Ca' Foscari di Venezia)

Sala Conferenze della Fondazione Cassa di Risparmio di Trento e Rovereto Via Giuseppe Garibaldi, 33 - Trento

Over the centuries, from medieval sagas to 20th century classics, Icelandic writers have represented and interpreted the harsh and wild nature of their island in their works.

Read more

Thu 4 May

ICELAND BY BICYCLE. DIARY OF A JOURNEY with a tent and sleeping bag in the land of solitude

19:30 Bottega Mandacarù - Trento

ICELAND BY BICYCLE. DIARY OF A JOURNEY with a tent and sleeping bag in the land of solitude

di Alessandro de Bertolini e Roberto Della Maria

Bottega Mandacarù Piazza Fiera 23 - Trento

Diary of a journey with a tent and sleeping bag in the land of solitude.

Read more

Sat 6 May

ITINERARI MITOLOGICI ISLANDESI

11:00 Sala Conferenze della Fondazione Cassa di Risparmio di Trento e Rovereto - Trento

ITINERARI MITOLOGICI ISLANDESI

Sala Conferenze della Fondazione Cassa di Risparmio di Trento e Rovereto Via Giuseppe Garibaldi, 33 - Trento

L'Islanda è una terra ricca di leggende e saghe mitologiche. Le sue montagne, i suoi spazi sconfinanti, il clima inospitale e i suoi lunghi inverni bui hanno alimentato nei secoli la fantasia popolare, che si è arricchita…

Read more

Sat 6 May

FABIO VOLO in L'ISLANDA NON È POI COSÌ GLACIALE ...

18:30 Auditorium Santa Chiara - Trento

FABIO VOLO in L'ISLANDA NON È POI COSÌ GLACIALE ...

Alberto Faustini dialoga Fabio Volo e Johanna Hauksdottir

Auditorium Santa Chiara Via Santa Croce, 67 - Trento

Lo scrittore, attore e conduttore tv e radiofonico racconta i suoi viaggi nel paese di cui è originaria la sua compagna Johanna.

Read more

Sun 7 May

ALEX BELLINI in Attraversare un ghiacciaio in inverno per raccontare il riscaldamento globale.

11:00 MUSE - Trento

ALEX BELLINI in Attraversare un ghiacciaio in inverno per raccontare il riscaldamento globale.

Federico Taddia, giornalista e storyteller dialoga con Alex Bellini.

MUSE Corso del Lavoro e della Scienza 3 - Trento

The Vatnajökull, the biggest glacier in Europe will perhaps not survive. The work of the climatologists does not remove the responsibility of individuals. All of us, in our own way, must decide the future of our grandchildren…

Read more

Sun 7 May

BRUNCH ISLANDESE

12:00 Café de la Paix - Trento

BRUNCH ISLANDESE

A cura del Café de la Paix

Café de la Paix 6/8 Passaggio Teatro Osele - Trento

Buffet inspired by Iceland and Nordic traditions in the setting of the Cafè de la Paix.

Read more