Gaucho Americano
Nicolàs Molina
Chile / 2021 / 72' / Documentary / European premiere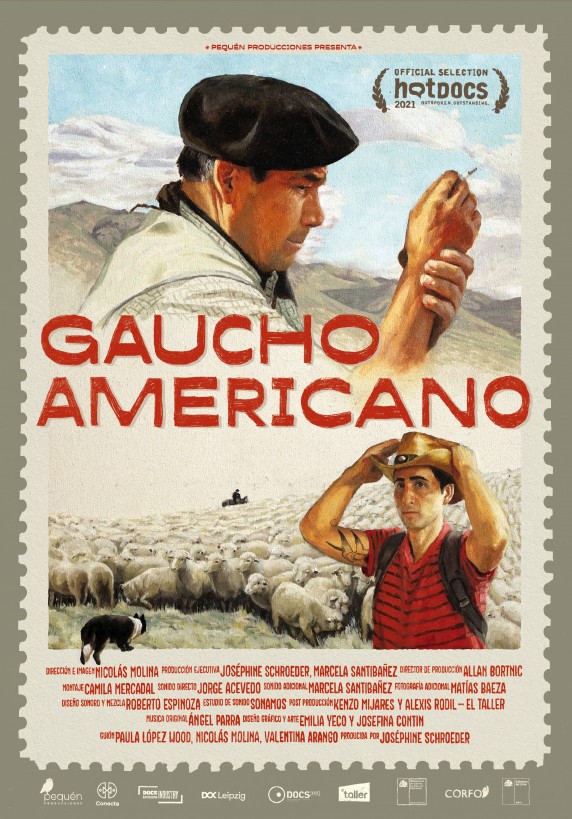 Set against the vast and rugged landscape of Idaho, a group of unlikely characters have been brought together through the North American sheep farming industry. Joaquín Agüil, 54, and Victor Jara, 28, both Patagonian gauchos, are hired as sheep farmers to work on a ranch in the American West. Known for their ranching abilities and their endurance under extreme weather conditions, both Joaquín and Victor leave their families behind to pursue their dreams of earning enough money to buy land of their own back in Chile. With dramatic cinematography, a splendid soundtrack and expert comedic timing, director Nicolás Molina captures the complexities of living in a foreign land as the two men meet their quirky American co-workers and attempt to navigate the difficulties of language, lifestyle and mutual curiosity.
Language: Spanish, English
Subtitles: Italian
Director
Nicolàs Molina
Born in 1985, he graduated in Film Making at the UC in Chile in 2009. His short films THE WILD BOAR and THE ATHLETE have been present in several film festivals. He directed CHILE SUENA, a documentary series for the Chilean TV. GAUCHO AMERICANO is his third documentary feature.
Gallery